Have you ever wanted to learn how to Zentangle and watercolor at the same time? This is the best way to start. It is so much FUN!
Being and an artist takes practice. Do you want to know how I got started? Hi, I'm Karen, and this is how I got started as a professional Illustrator.
This is what my students are saying.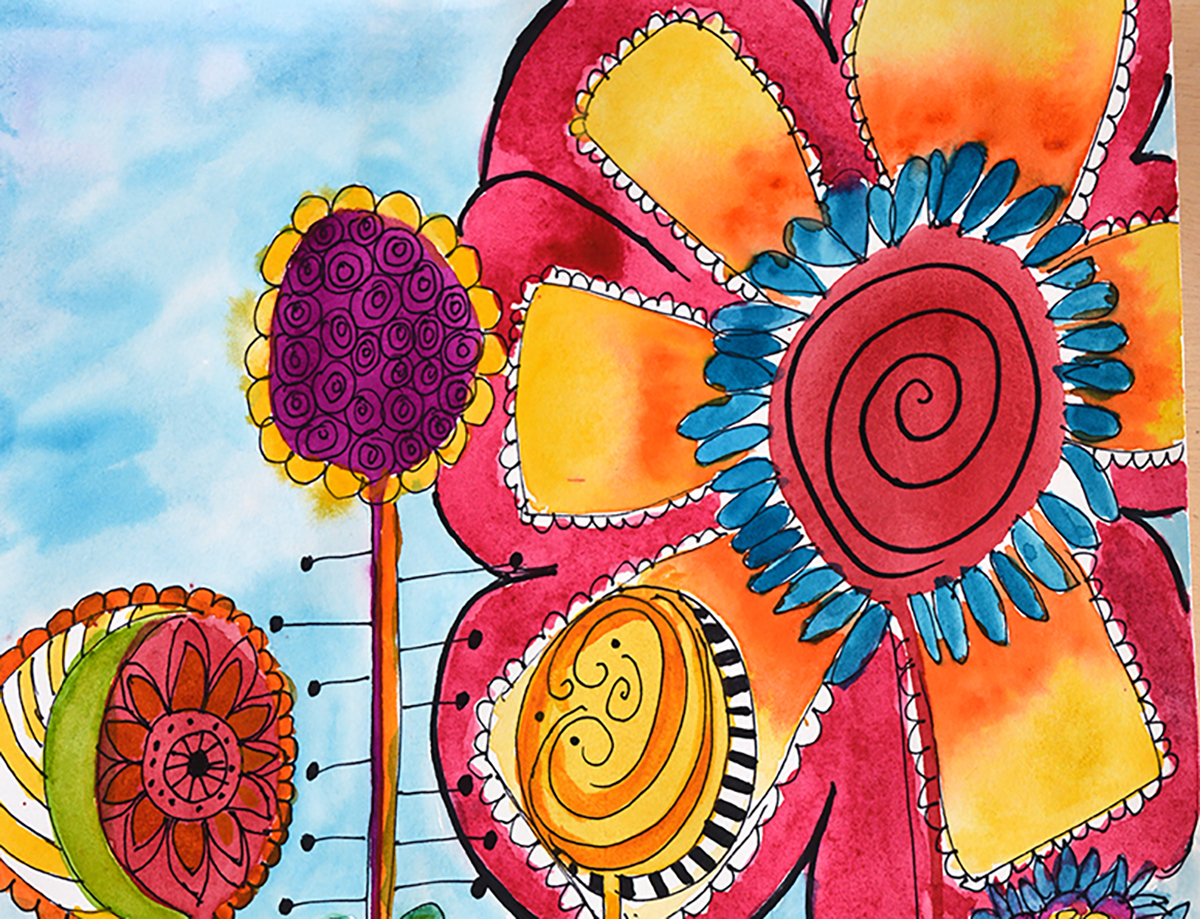 Testimonial
This class exceeded my expectations!
I really enjoyed this class, it was easy to follow and it took me out of my comfort zone to paint flowers that are whimsical and not realistic, and the teacher made it easy to do.
— Sally P.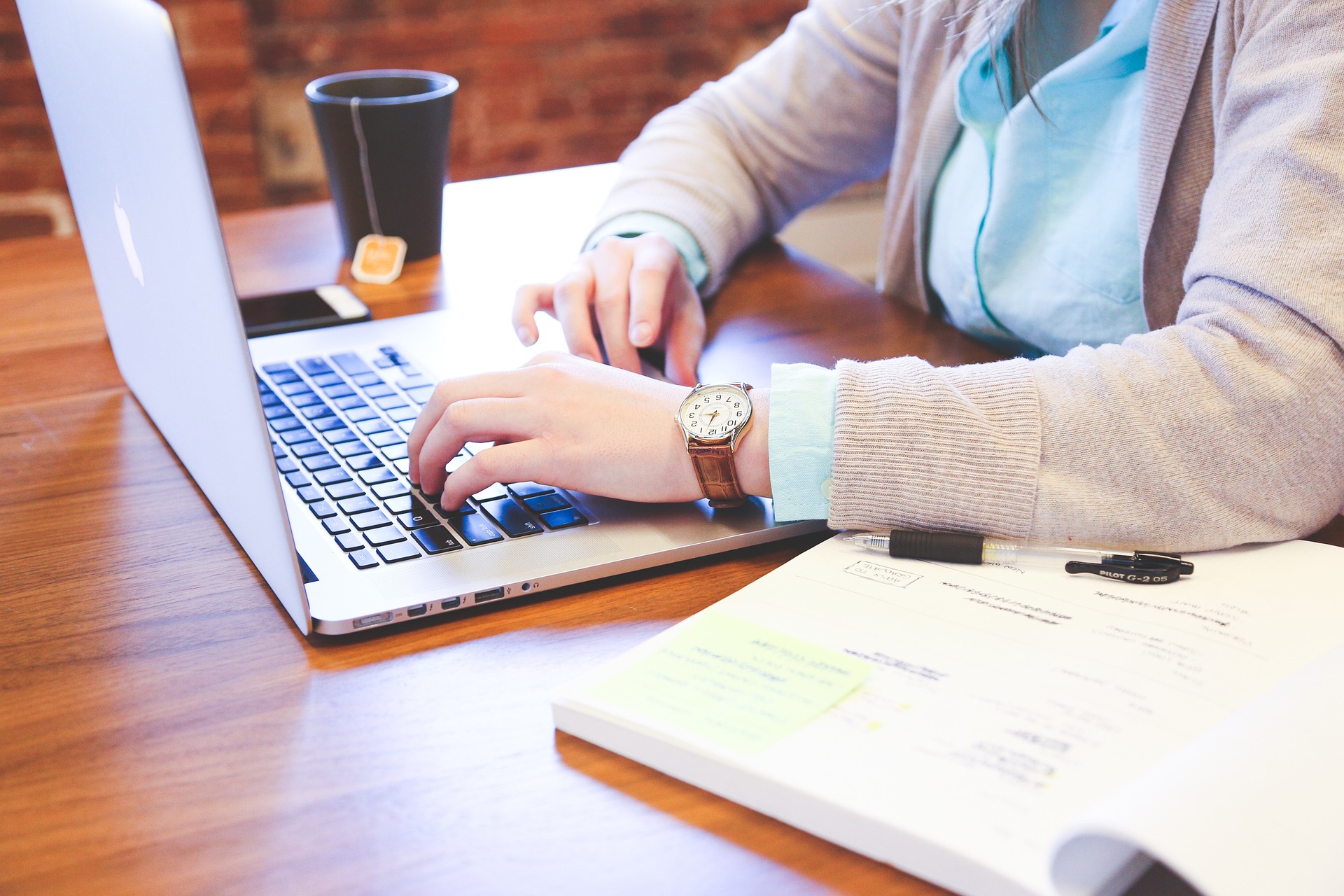 Testimonial
This class exceeded my expectations!
Karen is very clear and guides you step-by-step in the creative process! It makes it easy to follow her instructions. Great job
— Marco S.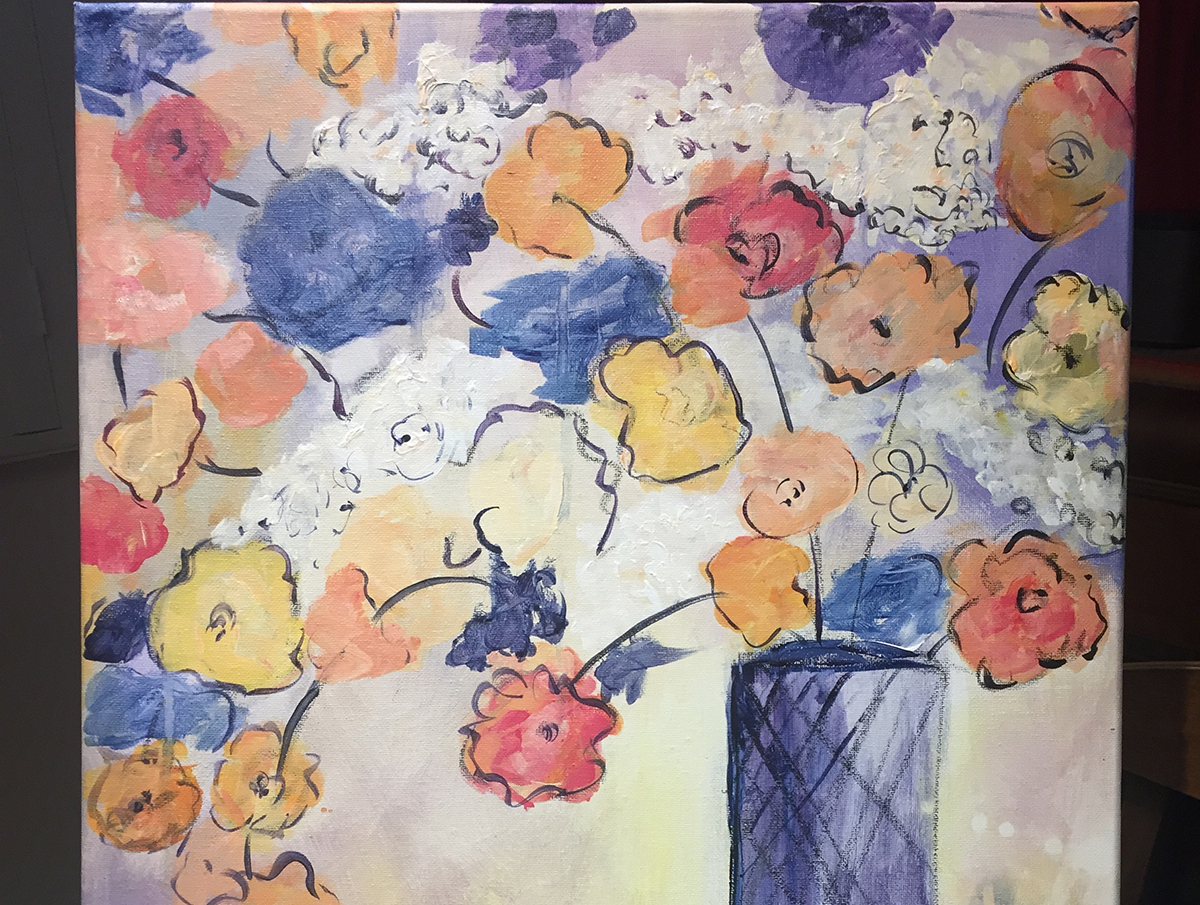 As a beginner artist, I truly appreciated your "ease" in your demeanor: you are very approachable, Karen, and easy to be with. Your projects have a positive aura, confident yet not intimating which allows a pleasant environment to create art!
I loved your workshops ...
— Aly D.
4 Easy Watercolor Drip Flowers: Plus Doodle/Zentangle Illustrations for Beginners
Drip, draw and paint flowers in mixed media. Karen is going to show you how she got started in the field of illustration. The word illustration can mean almost anything when it comes to drawing. 
Have you ever just started with a drip? The more we paint and draw the better we get, right? Now is your chance to see what you can create form a drip of watercolor. Let your creativity run wild. We will draw, paint and play.
This class is perfect for beginners.
What to expect in this class:
Art supplies I recommend, including paint brands, paper, and brushes
Create three different styles of drip watercolor flowers
Short explanations and full-length timelapse videos
Why I doodle or zentangle and draw 
A PDF download full of doodle flowers to get you started
Basic watercolor techniques including blending 
We will practice using masking fluid
How to use a brush to create whimsical, bright and fun paintings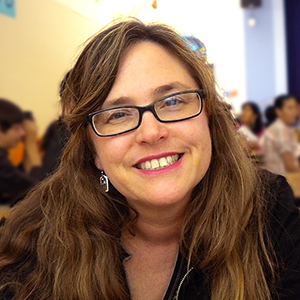 I hope you come paint with me!!


I am a native Texan born and raised in Dallas, now living in southern California.
I first started painting in watercolors on a hillside overlooking Lake Geneva while attending the American College of Switzerland.
Along the way, I taught a variety of art classes for ages 4 to 85. My first teaching experience was right out of college, teaching summer art camps at a Montessori school in Texas. Now I teach watercolor, acrylic, oil pastel, and oil painting. What do you want to learn? Let me know.
I hope you will sign up to play in the water with me.
– Karen Elaine
Supplies For Class
Supply List For Watercolor Classes
All of my suggestions are just that, suggestions. I have also provided links to some products, and yes, they are affiliate links. The links coming from me do not change the price you are paying. I receive a small percent from your purchase. Thank you for helping me. Purchasing through the links will help provide for my family so I can continue to teach you everything I know about art.
XO - with much gratitude,
Karen Elaine
Inexpensive starter list for any of my classes:
• Prang Semi-Moist Watercolors Paint Pans Set of 8 or set of 16 
Prang Watercolors set of 16 pans
Prang Watercolors set of 8 pans
• Black fine point and extra fine point permanent markers
Sharpe Markers Variety Pack in Black
• Brushes size 12, 8, and 6 round
• Brushes Liner brush and size 14 and 8 square (optional)
Set of 12 brushes if you want a variety. 
• Fineline Masking Fluid Pen 20 Gauge 25OZ Resist Pen
•  Cold press watercolor paper (minimum size 9x12)
 and/or Strathmore Softcover Watercolor Art Journal, 7.75" x 9.75", White paper
• Pencils and erasers
Faber-Castell Graphite Sketch Pencil Set
• Staedtler Mars Plastic Eraser in White
I provide a list of other more professional supplies when you sign up for the class. The links for for Amazon.
7 Days of Watercolor Painting
For a limited time you can access my 7 Days of Watercolor Painting For FREE!! Price goes up June 15th to $27.00 USD
The over 4 hours of on-demad video classes FREE! 🎉
Day 1 - Sketchbook Practice and Play
Day 2 - All About Supplies
Day 3 - All About Brushes
Day 4 - We will paint the Easiest Flower Watercolor Paintings in the world.
Day 5 - It only takes one drip to get you started. 
Day 6 - Abstract Watercolor
Day 7 - Wet-on-wet Wildflowers
Check your inbox to confirm your subscription